Fun, happiness and privilege met at Pegasos World!
Enjoy summer at Pegasos world with giant pools, water slides and unique beach!
Pegasos World welcomes those who want to experience family summer entertainment in Side, one of the most popular holiday resorts in Antalya. In the atmosphere of Pegasos world that combines comfort and entertainment, summer holidays turn into unforgettable experiences.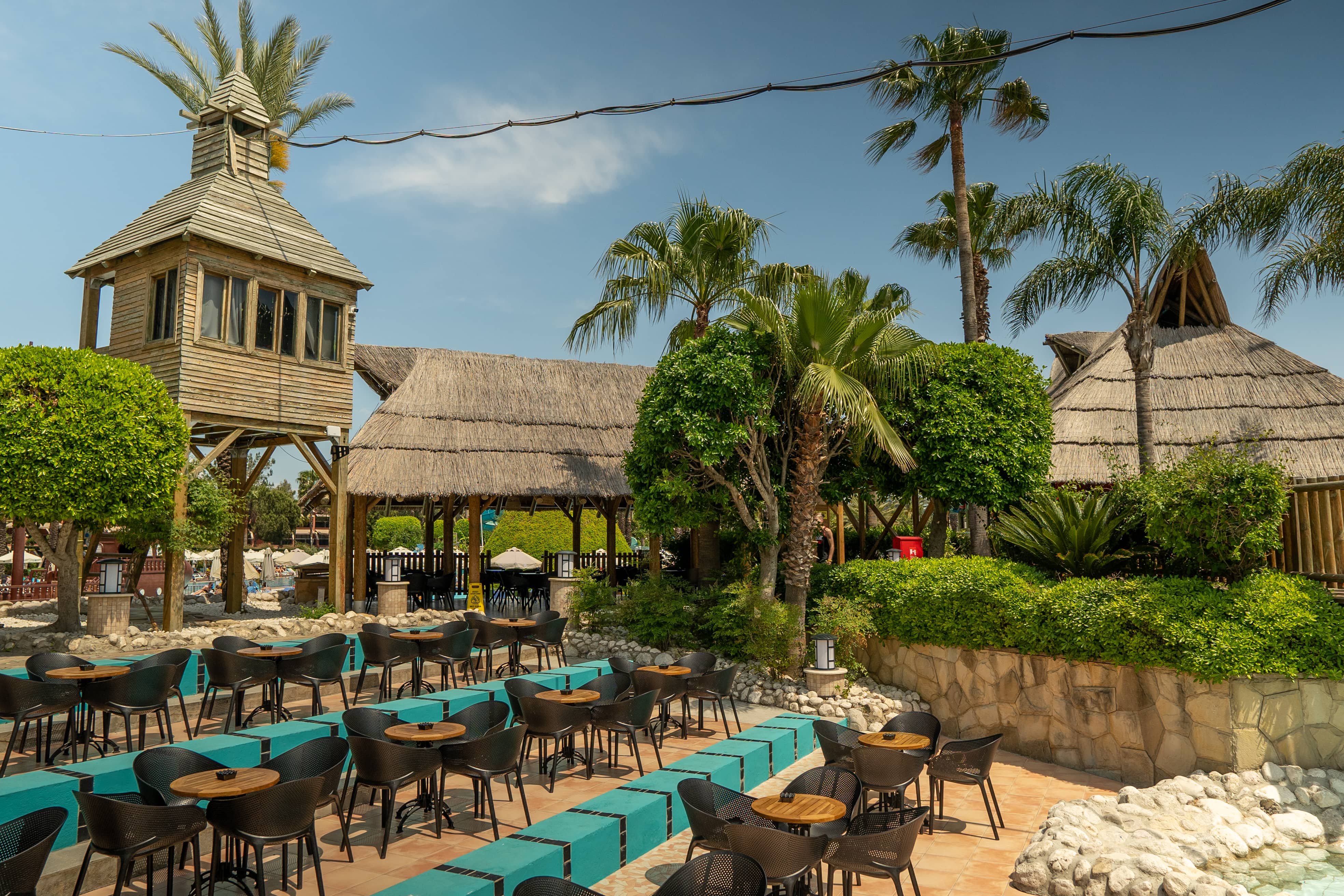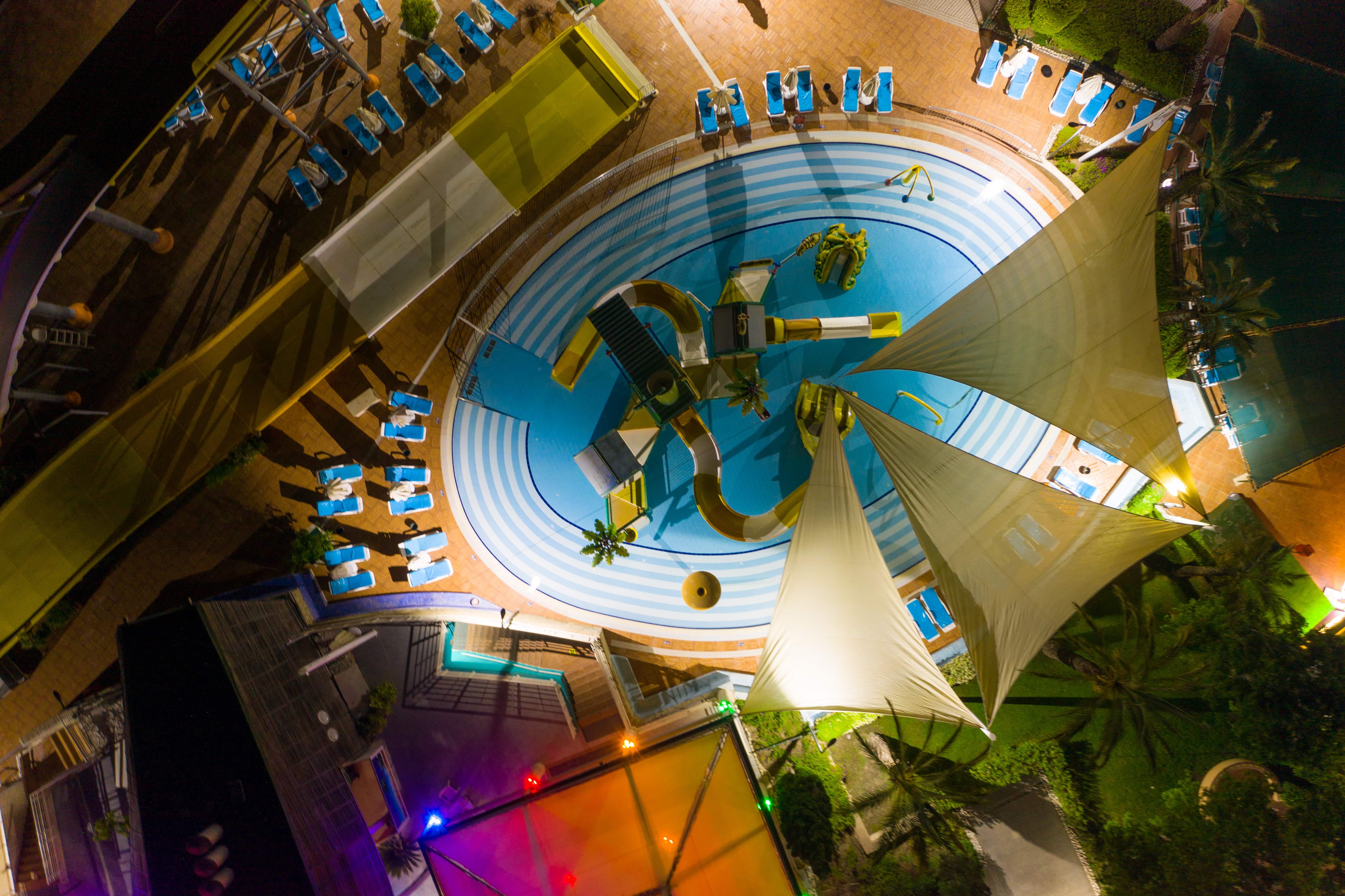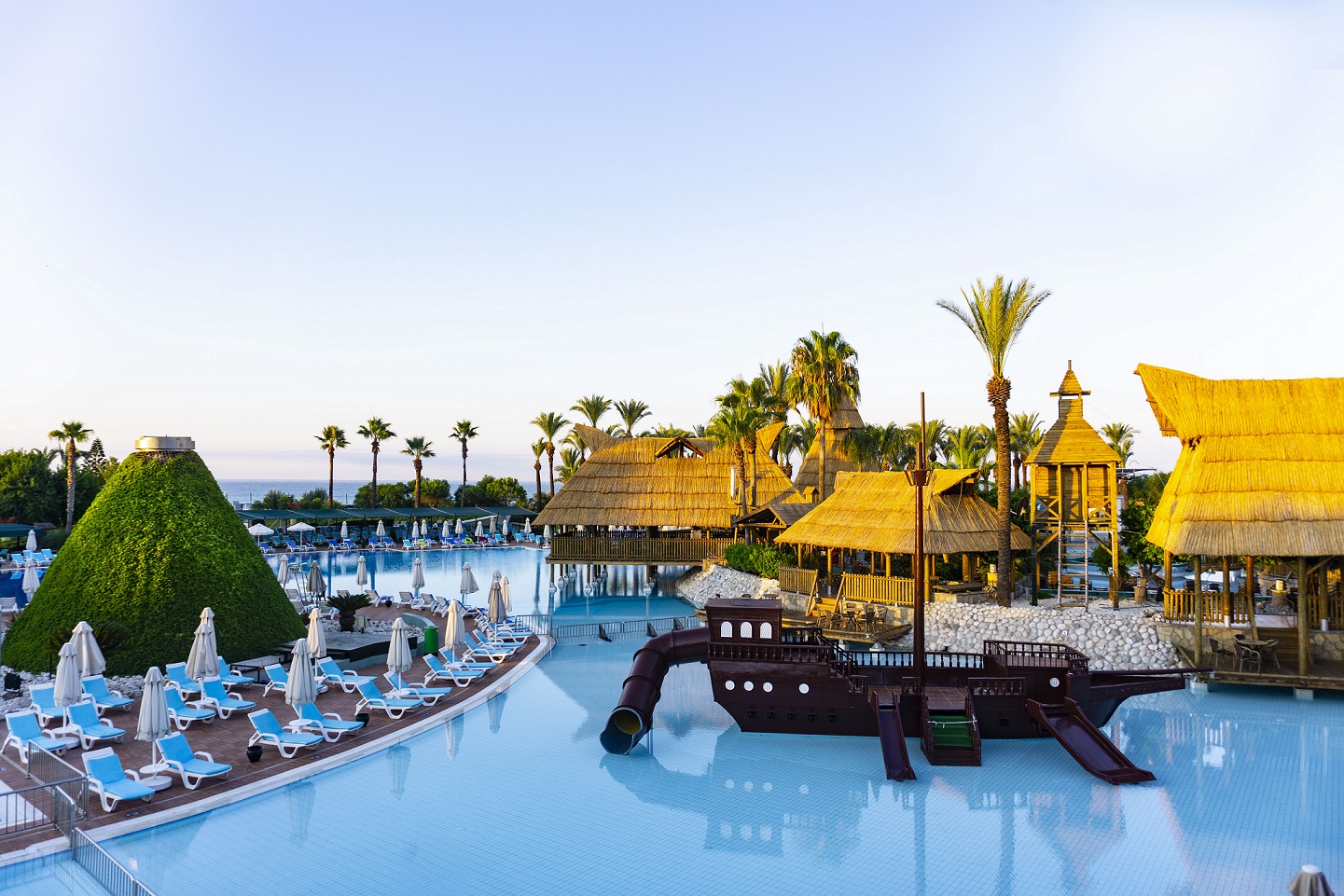 ROOMS
Comfort hidden in every details ...
Standard Rooms with Land Views, where all the details are meticulously handled for you to have an easy and comfortable accommodation experience, offer a peaceful atmosphere. Rooms with a width of 28 square meters are suitable for a maximum of 2 adults or children. The room features a balcony so that you can spend time in the open air.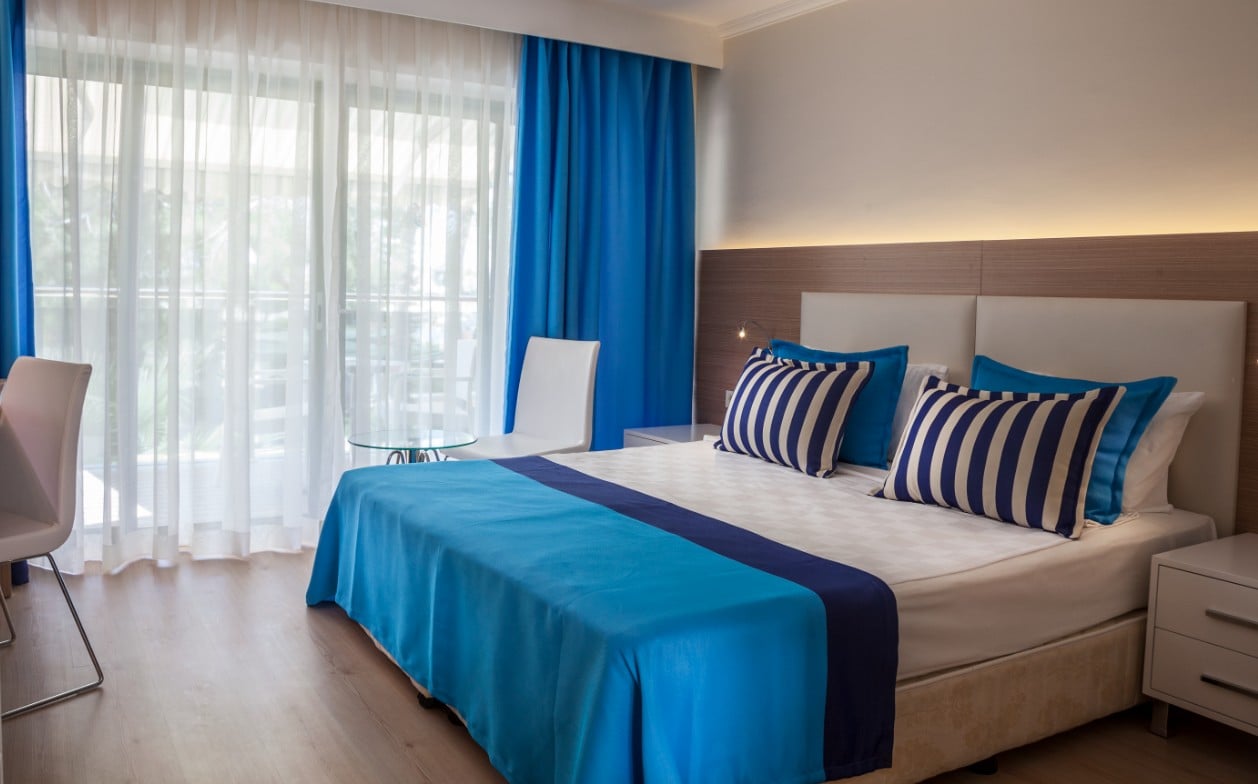 Standard Land View
28 m²
2 Adult + 1 Child
Offering a comfortable accommodation option for families or groups of friends, Family Suite Rooms with land or partial sea views offer options with or without a balcony. Rooms with balcony are 36 square meters, and rooms without balconies are 33 square meters. Family Rooms, which can comfortably accommodate 4 people, consist of 2 units that provide a private space for the guests.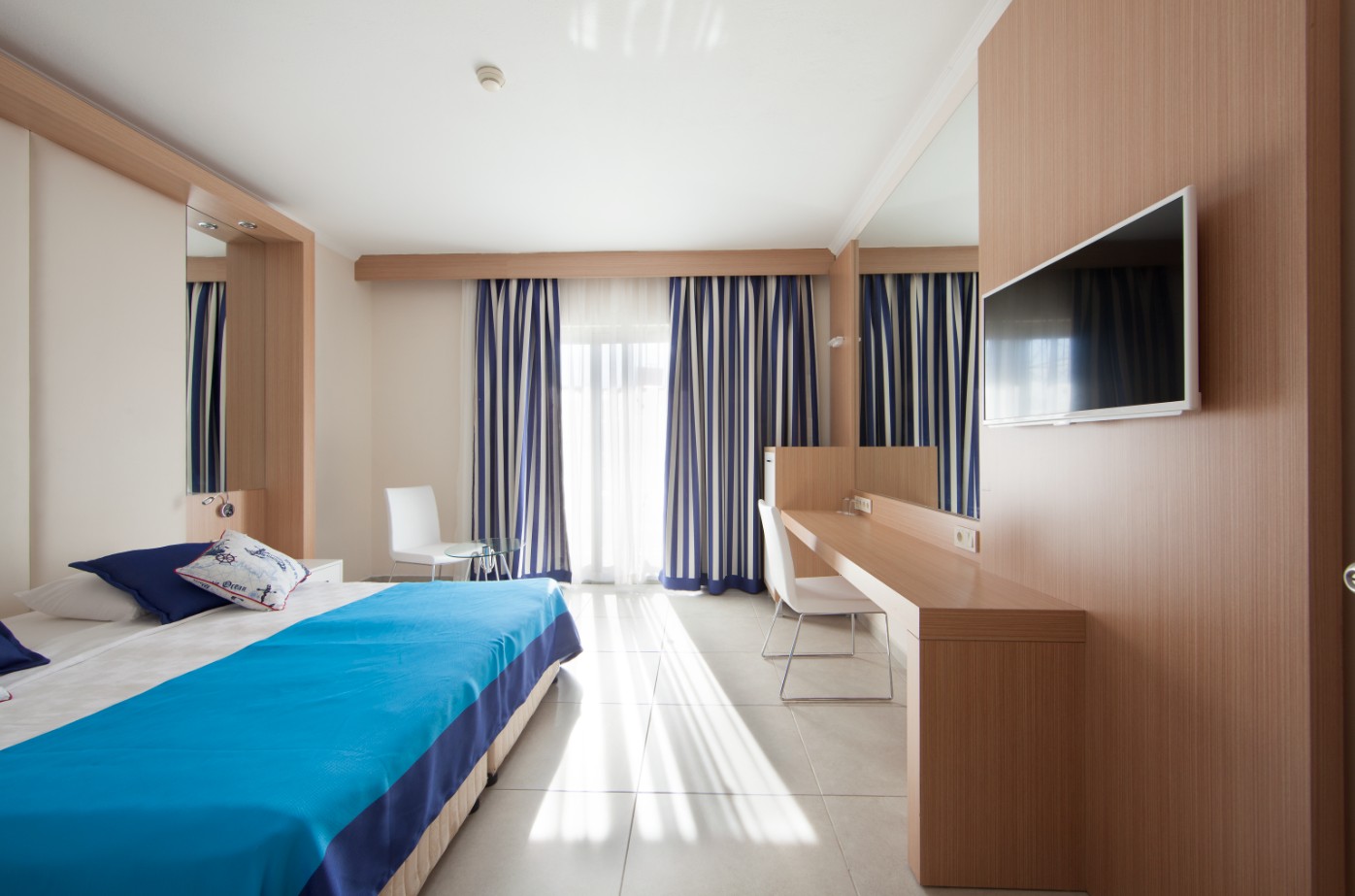 Family Room with Balcony and Land View
36 m²
4 Adult + 2 Child
FLOVOUR
---
Restaurants & Bars
The main restaurant, where you will start the day with delicious breakfasts, also offers its guests a feast of taste with magnificent lunch and dinner.
Ambrossia (Main Restaurant)
Serving with its all-inclusive concept, appetizing tastes await you at all meals of the day at Pegasos Word.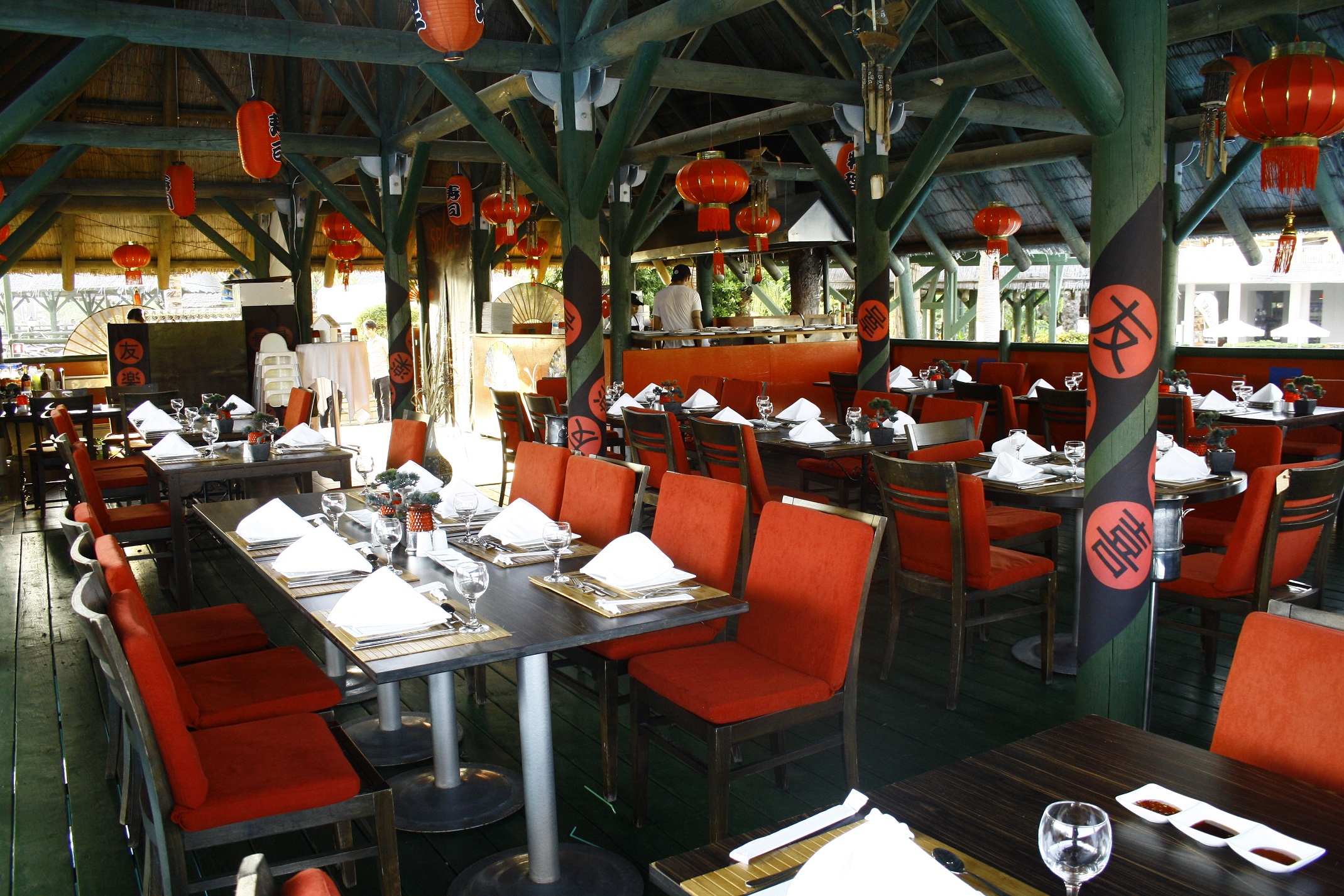 FLOVOUR
---
 A la Carte Restoranlar
For those who want to crown their holiday with unforgettable dinners from master chefs, Pegasos World has 3 separate a la carte restaurants offering tastes from Far Eastern, Turkish and Italian cuisines.
Saray A la Carte Restaurant - Turkish Cuisine
Spice A la Carte Restaurant - Far Eastern Cuisine
Prima Cuccina Restaurant - Italian Cuisine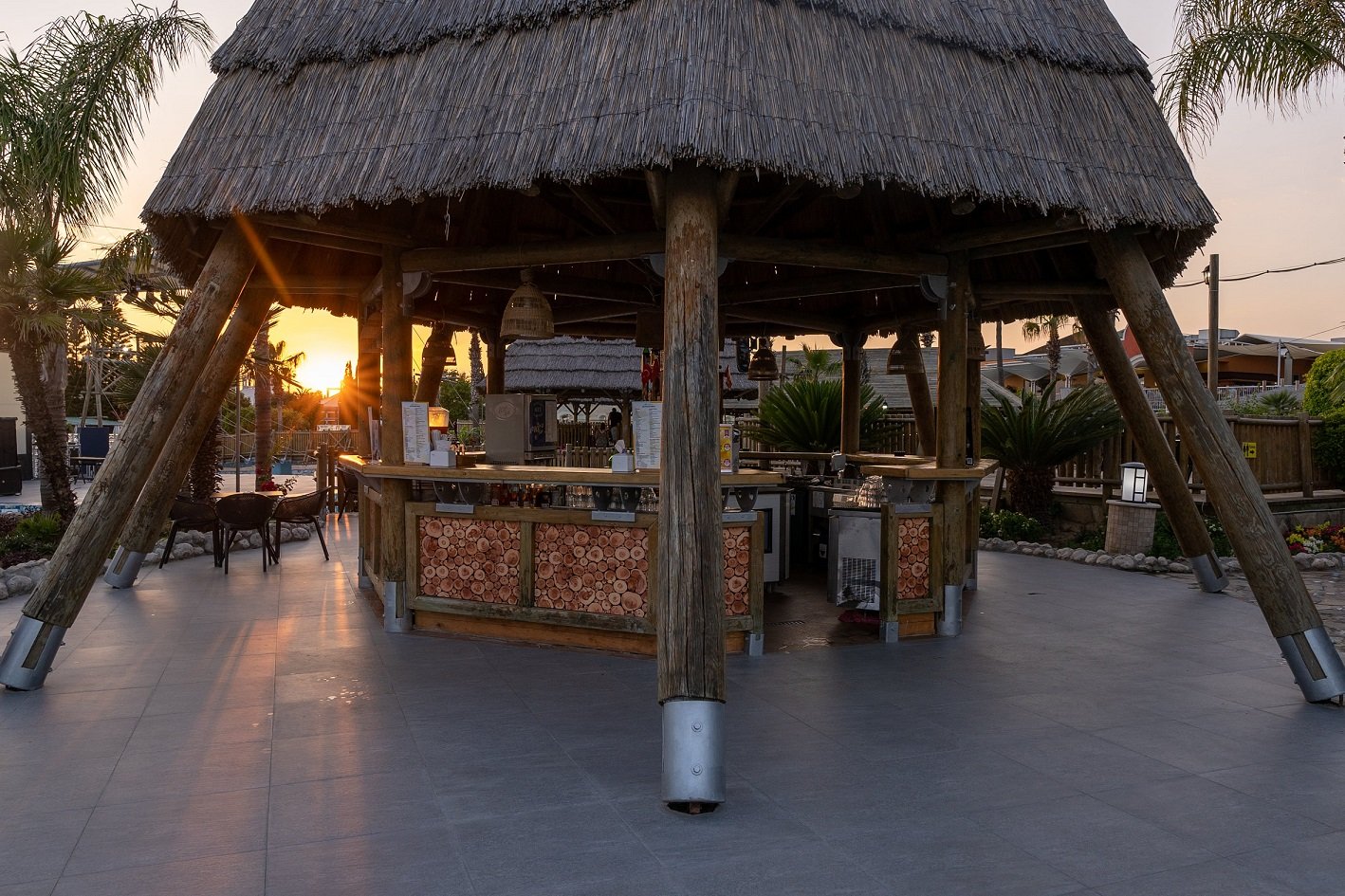 FLOVOUR
---
Bars
For those who want to increase their holiday happiness even more with refreshing drinks throughout the day, Pegasos World has 7 different bars. You can experience a palate feast during your holiday with the bars where you can easily reach your drinks at different times of the day and from all points of the resort.
Beach Bar 10.00-17.00
Lobby Bar 10.00 - 00.00
Horoscopia Bar: 10.00 - 01.00
Long John Silver Bar 18.00 - 00.00
Island Bar 10.00 - 00.00
Navigator Bar 11.00 - 16.30
Nautilus & Disco Bar 23.30 - 03.00